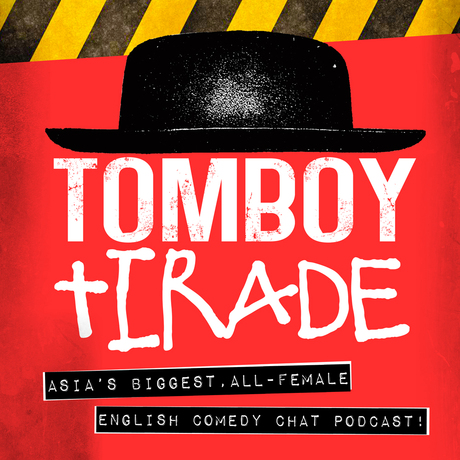 Join us on the Tirade Time Machine as we go back in time to unearth some of our most memorable episodes of 2014 and 2015. We turn the clock back and revisit episodes featuring one of India's top standup comedian, Aditi Mittal, UK indie comedy group AhhGee Productions and Jaime Dempsey, biker & host of History's Channel 's travel adventure show, Ride N' Seek
THIS EPISODE FEATURES EXCERPTS FROM:
Episode 35: Mumbai Jamming f. Aditi Mittal
Episode 34: New York in New York City f. AhhGee Productions
Episode 29: Ride N Seek with Jaime Dempsey
Take a trip down memory lane with us this August in the first of our final 2-part special here on Podomatic. It's been a great ride knowing and be-friending everyone here but they screwed us up, big time with their recent 'upgrade'. Things we are pissed with Podomatic about as so-called PRO users:- The re-design that caused us to lose traction with listeners and our followers/friends- A complete meltdown in listener numbers- Terrible support!- Terrible support!!!- Awful interface despite the 're-design'. It is not user-friendly and doesn't allow any interaction whatsoever with other podcasters- Terrible support!- Difficulty in migrating to a new feed as Podomatic tries to hold you down to their services. But we're done because the Tomboy Tarts work really hard on our podcast to maintain a special and unique genre of comedy chat and drama that is lost to our current batch of listeners and potential new listeners so we think it is better to regain control of our format and our show and bring the podcast where it belongs. Back to our site. We're sorry for all Podomatic friends and supporters who have been listening to our show but there is just no way to notify anyone of our impending departure except through external sources like social media and this one pathetic post. So having finished this rant, here's how you can find us again, if you so choose. You can now unsubscribe to us on iTunes, delete the playlist and then resubscribe to us. The new feed is at www.tomboy-tarts.com/feed/podcast See the instructions below on how to do it:
Or head down to the official home of the podcast at
tomboy-tarts.com
to listen to all new episodes, uploaded there first! Once again, do take note that
our last episode here on Podomatic will be published on the 20th of August.
The 'tee-rahd' ends here after that but you can still subscribe and listen to us for FREE at iTunes, Stitcher or at the Tomboy Tarts website.
THANK YOU FOR ALL THE SUPPORT SO FAR!
WE WILL MISS YOU!